Yukon Highlights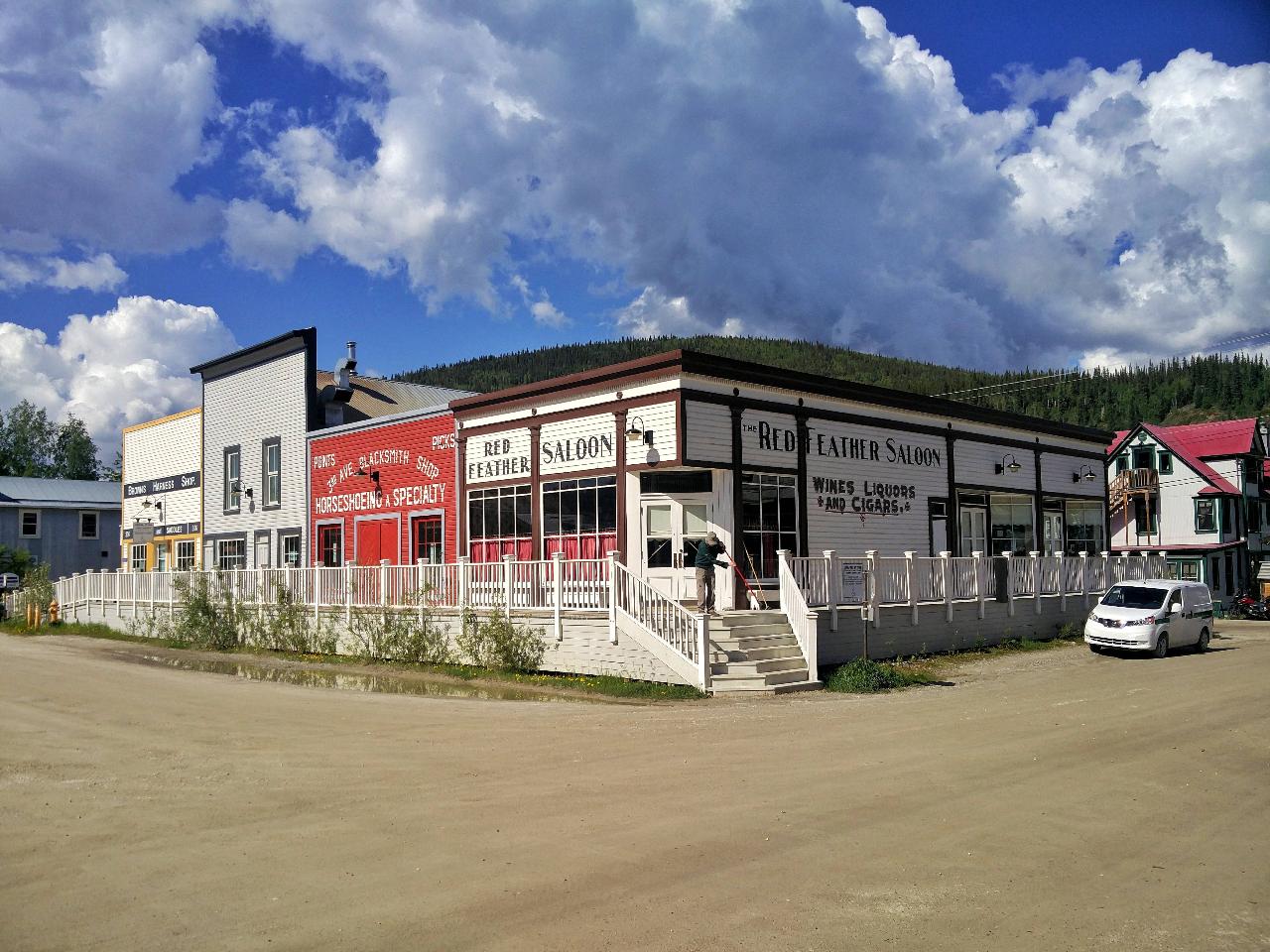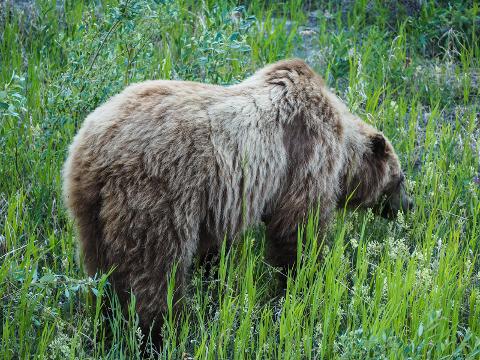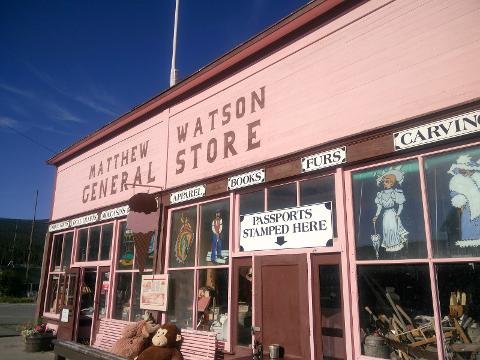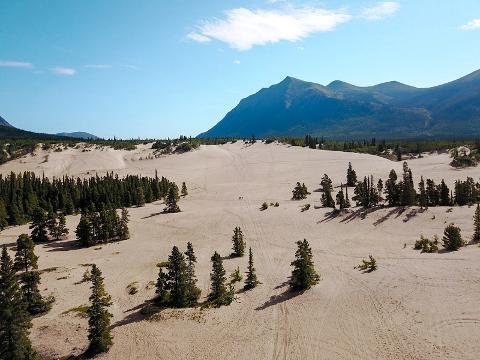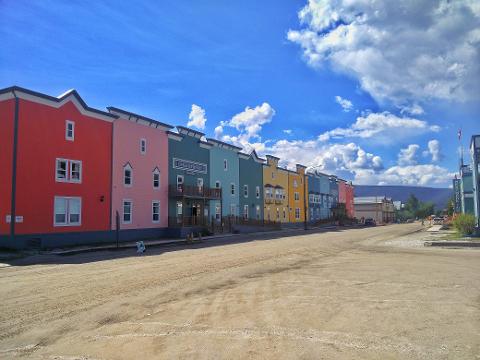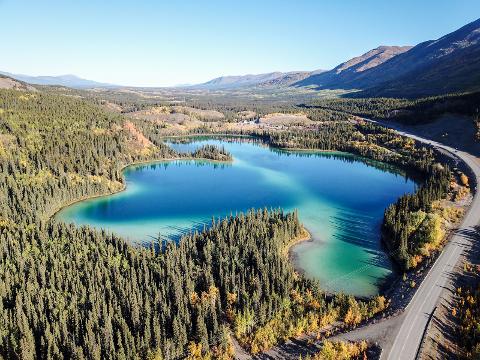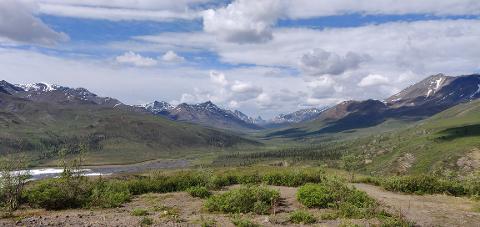 Duration: 8 Days (approx.)
Product code: PWKY8K
Nature, Wildlife, Tombstone Mountains and the Top Of The World
The
Yukon Territory
is a
photographer's paradise
, offering opportunities seldom found. Yukon has only 38,000 people inhabiting it, 27,000 of which live in the capital of Whitehorse and its surrounding, smaller settlements.
We invite you to witness some shining moments of freedom, "Larger than Life," with your own eyes.

Itinerary "Highlights of the Yukon"
Day 1: Arrival in Whitehorse

Welcome to Whitehorse, the capital of Yukon, Canada's True North. Your travel guide will meet you personally at the airport and bring you to your hotel. They will happily provide you with some interesting facts about buildings and other things at the wayside. After checking into your hotel and receiving a refreshment, your travel guide will meet up with you again to review your future experiences.
Overnight stay in Whitehorse.
Day 2: Whitehorse
On the first day in Northern Canada, we will explore Whitehorse on a city tour. Among other sights, we will visit the historic paddle steamer "SS Klondike" and Miles Canyon, a part of young Yukon River.
After learning some intriguing facts about Yukon, we will pay a visit to Yukon Wildlife Preserve, situated a bit outside. The game reserve accommodates all known animal species of the North in a near-natural environment, except for bears. During a hike, we can marvel at the animals, view them in their habitat and take photos. Apart from elks and deer, it is possible we spot bison, thinhorn sheep, mountain goats, polar foxes, caribous and many other species. If desired, you can book a bus tour to explore the wildlife preserve by bus.
To wrap up the day, we will have a relaxing time at Takhini Hot Springs, Whitehorse's hot springs located quite close to the wildlife preserve. Don't forget to bring a pair of trunks or swimming suit as well as a towel and something to drink (it is essential to stay hydrated as the hot water can make you very thirsty) with you for this wellness experience.

Overnight stay in Whitehorse.

Day 3: Carcross (incl. Emerald Lake)
Today we will visit the southern part of the Yukon. On our scenic drive to the small settlement of Carcross, we will stop at multiple viewpoints. One of these viewpoints is Emerald Lake, one of the most beautiful lakes in Canada.

We also walk some steps in the Carcross Desert, the smallest desert in the world. In Carcross, we take a look at Carcross Commons, a small first nation styled village with delicious coffee and snacks, ice cream and a variate of First Nations artists. The afternoon will be available for shopping and exploring Whitehorse.
Overnight stay in Whitehorse.

Day 4: Dawson City

Travelling on North Klondike Highway, we will drive from Whitehorse to the capital of the Great Klondike gold rush, Dawson City. On our path lie several small First Nations settlements and stunning landscapes. We will make a stop at the Five Finger Rapids, dreaded during the times of steamships and small boats. It took enormous courage for the crew of the large paddle steamers to overcome the rapids, both during the gold rush time and long after. Many reports detailing smaller and larger incidents at the rapids and the rock formations bear witness to it. If desired, we will take a talk to the observation post directly above the Five Finger Rapids, which will reward you with an excellent opportunity for photography.
Afterwards, we will continue travelling towards Dawson City, and again you must not take your eyes off the road to capture some beautiful photographic motifs of nature and wildlife at play along the highway.
As we arrive in Dawson City in the late afternoon, we check into our hotel where we take some time to rest and prepare for an exciting evening. We will visit Diamond Tooth Gerties, a casino and historic establishment, featuring roulette, blackjack and other gambling opportunities, as well as a can-can dance show.
Overnight stay in Dawson City.
Day 5: Dawson City & Top Of The World Highway
We will start day 5 with a city tour through the historic town of Dawson City. Yukon's former capital came to fame during the Great Klondike gold rush and offered some incredible photographic motifs. After having explored Dawson City, we will head towards Bonanza valley, the point of origin of the gold rush. Making our way past degraded and still active mines, we will stop at Dredge No. 4, a large gold excavating and rinsing apparatus, which was in operation up until the 1940s. Here, we will learn some facts about the dredge's activities and how this wooden and metal giant was used to extract gold out of the ground. We will make another stop at the famed Discovery Claim, the spot where the Klondike's first gold was found in Bonanza Creek on August 16, 1896.
In the afternoon, we will drive westwards, taking on the well-known "Top Of The World – Highway," which connects Dawson City and the Yukon to Alaska. This unique path, which only opens during the summer, is one of the world's most stunning panoramic roads running along with colourful landscapes and stunning mountain ranges. We will cross Yukon River in Dawson per ferry before riding some kilometres on the TOTW highway, giving you more than enough time to capture the most stunning motifs and vistas for yourself and on your viewfinder.
Later in the afternoon, we will bring our trip to a close by driving to the top of Midnight Dome, Dawson City's famous local mountain. Midnight Dome offers a spectacular view over the town, as well as Klondike River, which flows into the larger Yukon River. The evening is at your free disposal. For the very brave among you, there's the Downtown Hotel and its bar. For decades, this establishment has been offering the "Sourtoe Cocktail," the glass of whiskey with a human toe in it. You will receive an official certificate if your lips touch the toe while drinking.
Overnight stay in Dawson City.
Day 6: Tombstone Territorial Park, Tombstone Mountains
The next part of our journey will take us into a paradisiac idyll. Tombstone Territorial Park, which is better known as Tombstone Mountains, offers a merely breathtaking yet surpassingly beautiful vista. We will ride southwards for 40 kilometres from Dawson until we turn into Dempster Highway and use a part of the 770 kilometre-long gravel road leading to the polar circle and the Arctic ocean. We will arrive at the Tombstone Territorial Park visitor centre after about two hours, where we gather information about the park and the latest wild animal sightings. Upon your request, we will take a small hike to make in the magnificent view even more and take some stunning photos.
We will make our way back to Dawson in the evening, where we will dive into the gold digging town's nightlife.
Overnight stay in Dawson City.
Day 7: Whitehorse
Today we're driving the North Klondike Highway back to Whitehorse. We will yet again come across sceneries, flora and fauna, the Five Finger Rapids and beautiful views on Yukon River and small settlements along the highway. Once again, you are asked to keep your eyes peeled for any wildlife that could cross our path as we travel back to Whitehorse.
We will arrive in Whitehorse in the late afternoon and soon check into our hotel. We will share a lovely dinner in the evening, allowing us to review our journey, show off some of the many photos we took and share stories about an unforgettable experience.
Overnight stay in Whitehorse.
Day 8: Return flight / individual connecting program

On this day, we will bid farewell to Yukon, your fellow travellers your travel guide. You will leave Yukon not without many treasurable impressions or will continue your journey at your discretion.

Price Includes
8-day trip "Highlights of the Yukon" in a comfortable minibus or van
7 Nights Hotel Accommodation
Entrance fees according to program
Airport transfer in Whitehorse

Small group, 5-9 people

professional tour guidance during the entire trip (English & German speaking)
Price Excludes
Guide Gratuity
Any Private Expenses

The minimum number required to run this tour is five guests.