Arctic Exploration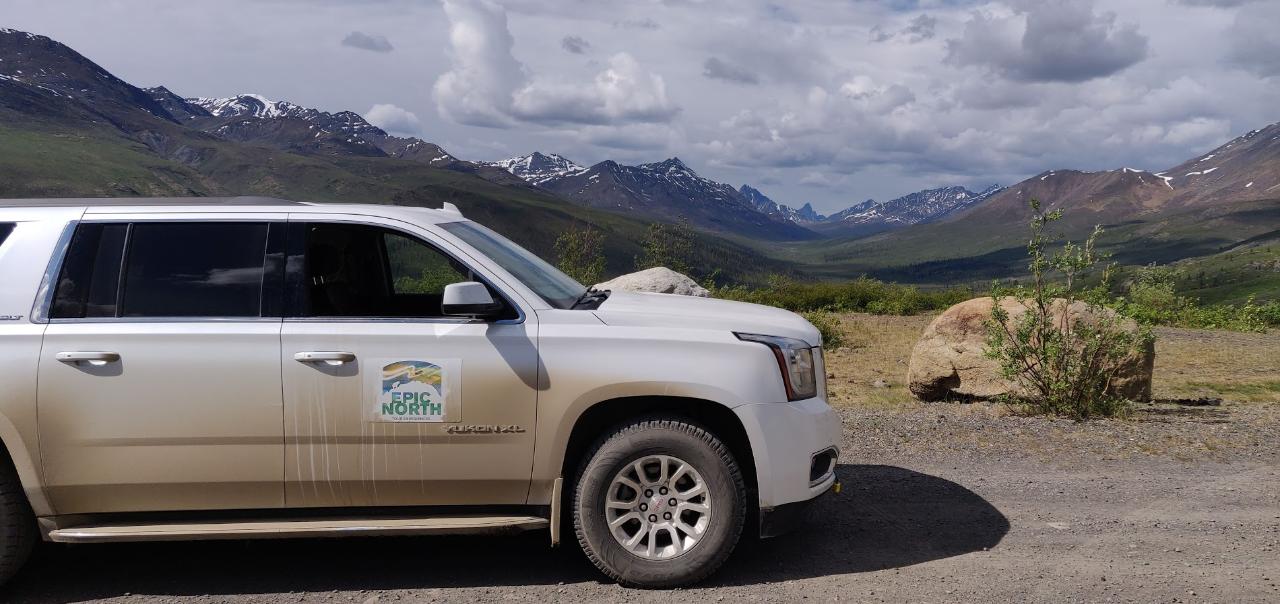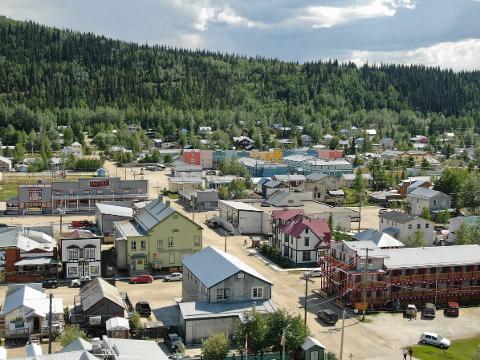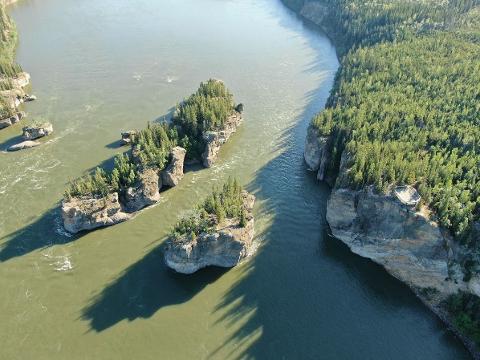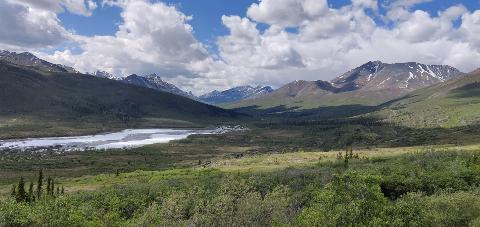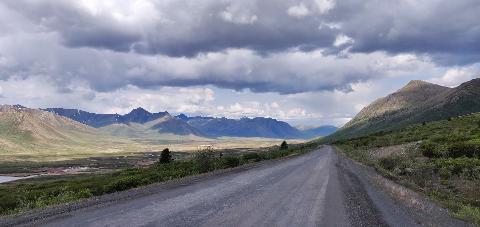 Duration: 10 Days (approx.)
Location: Whitehorse, YT
Product code: PB37YW
In the next eleven days, you will discover Whitehorse, the capital of the Yukon, the southern Yukon with Emerald Lake, Carcross with the smallest desert on earth, Carcross Desert and experience the first whiff of the Klondike Gold Rush in Skagway, a small port town in Alaska.
On the way north we drive on the North Klondike Highway, which leads us directly to the capital of the Klondike Gold Rush and former capital of the territory, to Dawson City. We experience the Gold Rush atmosphere of the late 19th century as a gold digger. The journey continues on one of the wildest and most adventurous highways in North America, the Dempster Highway. We experience grandiose landscapes, see the Tombstone Mountains and stay overnight in the only accommodation on the 770km long distance towards the Arctic Ocean, in Eagle Plains.
At the Arctic Circle, we toast to its crossing and pass a short time later the border to the Northwest Territories. The further north we get now, the more barren and less overgrown the landscape presents itself to us. The Richardson Mountains are another highlight before we drive along the Ogilvie Ridge to places like Tsighetchik and Fort Mc Pherson. Inuvik is our base camp for the actual highlight of the tour - our Drive to the Arctic Ocean, to Tuktoyaktuk.
Day 1 - Arrival in Whitehorse
Welcome to Whitehorse, the capital of Yukon, the true north of Canada. Your travel guide will personally pick you up from the airport and take you to your accommodation. They will happily provide you with some interesting facts about buildings and other things at the wayside. After checking into your hotel and receiving a refreshment, your travel guide will meet up with you again to review your future experiences.
Overnight stay in Whitehorse.
Day 2: Whitehorse
On the first day in Northern Canada, we will explore the city of Whitehorse on a sightseeing tour. Among other sights, we will visit the historic paddle steamer "SS Klondike" and Miles Canyon. After learning some exciting facts about Yukon, we will pay a visit to Yukon Wildlife Preserve situated a bit outside. This place accommodates all known animal species of the North in a near-natural environment, except for bears. During a hike, we can marvel at the animals, view them in their habitat and take photos. Apart from elks and deer, it is possible we spot bison, thinhorn sheep, mountain goats, polar foxes, caribou and many other species. If desired, you can book a bus tour to explore the wildlife preserve by bus.
To wrap up the day, we will have a relaxing time at Takhini Hot Springs, Whitehorse's hot springs located quite close to the Wildlife Preserve. Don't forget to bring a pair of trunks or a swimming suit as well as a towel and something to drink (it is essential to stay hydrated as the hot water can make you very thirsty) with you for this wellness experience.
Overnight stay in Whitehorse.

Tag 3: Drive to Skagway
The South Klondike Highway will take us across the border to Alaska for a unique visit to the small, historical gold-digging town Skagway. On our way, we will have the opportunity to marvel at Emerald Lake and its mesmerizing interplay of colours known far beyond the borders of Yukon. The mineral sediments cause the water to take on a glowing range of teal and bluish green colours. After the opportunity to take photos, we will make some steps into the Carcross Desert, the world's smallest desert and feel its fine-grained sand beneath our feet. Carcross is a small First Nations settlement drawing you in with its magic just as it has brought in the Duke and Duchess of Cambridge, William and Kate, during their visit to Yukon in 2016. After strolling into some shops and appraising their Indian artwork, we can take a small meal or refreshment in one of the restaurants and cafes, before daring to take a few steps along Bennett Lake, where we will hear some thrilling stories about the lake's history during the Great Klondike gold rush. After that, we will continue our journey across the legendary White Pass towards Skagway. This will make an unforgettable scenic highlight of our trip. Do not take your eyes off the road as bears and moose are known to show up on the roadsides or nearby woods. After crossing the provincial borders, we will be in British Columbia for a while. Once we arrive in Fraser, you may decide to travel the famed White Pass Yukon Route Railway with a historic train instead of driving on the highway to Skagway. Should you take this option, we will meet up in Skagway again.
On our arrival in Skagway, we will be taught more about the gold-digging town during a sightseeing tour. We will explore Lower Reid Falls, and afterwards, there will be time to stroll around the shining city, have a look at some historic buildings and shop for souvenirs, if desired. Later, we will start our return trip to Whitehorse.
Overnight stay in Whitehorse.

Day 4: Drive to Dawson City
On this day, we will travel from Whitehorse over North Klondike Highway to the capital of the Great Klondike gold rush, Dawson City. On our path lie several small First Nations settlements and spectacular landscapes. We will make a stop at the Five Finger Rapids, dreaded during the times of steamships and boats. It took enormous courage for the crew of the large paddle steamers to overcome the rapids, both during the gold rush time and long after. Many reports detailing smaller and larger incidents at the rapids and the rock formations bear witness to it. If desired, we will take a talk to the observation post directly above the Five Finger Rapids, which will reward you with a magnificent opportunity for photos.
We will continue travelling towards Dawson City, and again you must not take your eyes off the road to capture some beautiful photographic motifs of nature and wildlife at play along the highway.
As we arrive in Dawson City in the late afternoon, we check into our hotel where we take some time to rest and prepare for a thrilling evening. We will visit Diamond Tooth Gerties, a casino and historic establishment, featuring roulette, blackjack and other gambling opportunities, as well as a can-can dance show.
Overnight stay in Dawson City.

Day 5: Dawson City
We will drive through Bonanza valley and have a look at some old yet working gold mines. We will make a stop at Dredge No 4, a giant wooden construction resembling a ship excavator. We will learn how Dredge No 4 and similar gigantic gold excavators were used to recovering gold up until the 1940s effectively. We will make another stop at Discovery Claim, the spot where Klondike's first gold was found in Bonanza Creek on August 16, 1896. To experience the struggle of seeking gold during the gold rush times, you will receive an introduction in gold panning, and with some luck and skill, you might recover some golden flakes yourself.
Later in the afternoon, we will bring our trip to a close by driving to the top of Midnight Dome, Dawson City's famous local mountain. Midnight Dome offers a marvellous view over the town, as well as Yukon River and Klondike River. The evening is at your free disposal.
Overnight stay in Dawson City.
Day 6: Dempster Highway, drive to Eagle Plains.
Today our adventure on Dempster Highway begins. We will take the first kilometres on 770 kilometre-long Dempster Highway, the only road connection from Yukon to the north of Canada, leading to Northwest Territories. The gravel road will make for a thrilling ride while we take a lot of stops to take photos and take in the stunning, endless scenery.
Upon arrival in Tombstone Territorial Park, we will visit the Visitor Information Centre and, if desired, take a small hike to take in the magnificent nature and view even more thoroughly.
We will spend the night in the only hotel/motel that exists on our journey northwards, in Eagle Plains. The motel is also the sole petrol station on our trip.
Overnight stay in Eagle Plains.
Day 7: Drive to Inuvik
Eagle Plains is separated only a few kilometres from the Arctic Circle itself. As we cross the 66th parallel north, we will toast with a glass of sparkling wine on the lookout point.
Shortly afterwards, we will pass the border from Yukon to Northwest Territories. On our further way northwards, we will cross the gorgeous Richardson Mountains and gaze at their seemingly endless mountain ranges, as well as passing several villages, one of them being Tsiigehtchic. We will cross two rivers on a ferry (or via Ice-Bridge), Peel River and Mackenzie River, before reaching Fort McPherson. This is where the Lost Patrol memorial is located, making it one of the most important historical sites in Canada. Finally, we will arrive at our accommodation in Inuvik during the late afternoon.
Overnight stay in Inuvik.
Day 8: Drive to Tuktoyaktuk
At this point, we will have put most of Dempster Highway behind us. However, there is a permanent road connection to the Arctic Ocean, since November 2017, making it possible to head northwards even during the summer months. Travelling on the ITH Highway, which connects Inuvik with the small Inuit settlement Tuktoyaktuk is a very own highlight on its own. The highway was built on permafrost ground at significant expenses and under extreme conditions. Travelling this road is an endeavour of a particular kind. Once we arrive in Tuk, we will be received by a local native who will show us around town, tell us some intriguing stories and invite us to a small Inuit snack. We will also have the chance to dip out big toes into the icy North Polar water for an unforgettable experience. Afterwards, we will travel the Inuvik-Tuk-Highway in the opposite direction, taking us back to our hotel in Inuvik.
Overnight stay in Inuvik.
Tag 9: Return flight to Whitehorse
This day will mark the end of 9 unforgettable days in the polar region. As we bid farewell to the Arctic, we take our return flight to Whitehorse, where the afternoon and evening are free to spend at your disposal.
Overnight stay in Whitehorse.
Tag 10: Return flight / individual connecting program
Today we will finally bid farewell to Yukon. You will leave not without many unforgettable impressions or will continue your journey at your discretion.
Price Includes
10-day trip "Arctic Exploration" in a comfortable van or luxurious SUV

9 Nights Hotel Accommodation

Entrance fees according to program

Airport transfer in Whitehorse / Inuvik




Small group, 4-5 people




professional tour guidance during the entire trip
Price Excludes
Guide Gratuity

Any Private Expenses



The minimum number required to run this tour is four guests.